Business Broker Firm Located Dallas, Texas (TX)
Over 40 years of business experience and more than 110 successful sales
When you want to sell your business in Texas, Oklahoma or Louisiana, Whitehurst Mergers & Acquisitions, located in Dallas, Texas (TX), is the business broker for you. Whitehurst's extensive buyer database has over 2,000 high net-worth individuals, corporations and private equity groups ready to buy your company!
Bill Whitehurst, DFW business agent,  who offers you over 20 years of broker's experience and an 80% success rate versus the industry standard of 35% can help you through all phases of selling your business including: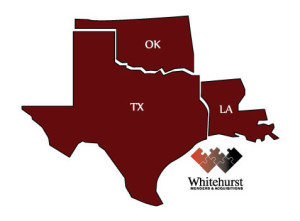 Employee Retention After The Sale
Continuing Established Vendor Relationships After The Sale
Getting The Best Non-Competition Agreement For Your Benefit
Making Sure You Aren't Liable For Business Debts After The Sale
Filing All Appropriate Forms To Keep The IRS Happy
Determining The Best Way To Finance The Sale
Read some  Whitehurst Mergers & Acquisitions testimonials from satisfied clients and some frequently asked questions regarding business brokerage.  This site also offers an insightful blog regarding the buying and selling of companies, a business broker video blog covering the most common seller questions, valuable information regarding selling a company in a certain industry and business valuations.
Connect with us!