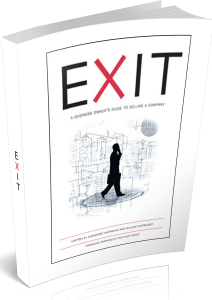 Baby Boomer Guide to Selling a Business
Dallas Business Broker Insider
The successful sale of any business requires knowledge and skill, in order to maneuver through the complexities of the business selling process. By working with a team of professionals, you can avail yourself of their experience and expertise. A professional business broker can bring powerful skills to your selling endeavor, substantially increasing your prospects of obtaining a profitable settlement.
To Sell or Not to Sell: That is the How To Sell My Business Question
A decision to sell a business should be made only after much thought and deliberation. You should take the time to weigh the pros and cons of this important decision and consider all other possible alternatives. Equally as important is ensuring your business has quantifiable value on the market before you decide to sell. so that you do not waste precious time and effort in vain. This value can be measured by such factors as solid customer base, productivity, opportunity for expansion, competitive edge, good location, skilled employees, etc. Once these two aspects of selling have been positively established, you are ready to enter the selling fray.
Business Valuation and Financial Documentation
One of the first steps towards selling a business is to establish its value. By getting a professional business valuation of your company in advance, you can establish a more realistic price for your investment. A professional valuation can keep your price in alignment with current market value, so that you don't under price or overprice your investment. Prospective buyers will undoubtedly request to view your financial records and statements to substantiate the price you have set. Therefore, you must be prepared to produce past and present financial records such as profit and loss statements, balance sheets, tax data, inventory lists, etc. along with any other documentation serious buyers may need to substantiate their interest in your firm.
Marketing and Negotiations
An effective marketing campaign on the Internet will provide you with the exposure you need to attract prospective buyers. All potential buyers should be screened before you release any sensitive information about your company into their hands. Once serious buyers have been found, negotiations can begin. The extent of negotiations will vary from company to company, as offers are made and counteroffers reciprocated in return. This is a crucial stage that requires a great deal of wisdom, patience, focus and determination to navigate your way to fruition.
The Advantages of Working with a Business Broker
Having a professional broker on your team can be invaluable throughout the selling process. An experienced business broker such as Bill Whitehurst will not only enhance your credibility on the market, but will provide you with expert negotiating skills to achieve success in your selling endeavor.
With over 40 years of experience in the business field to include sales and acquisitions, Bill Whitehurst can provide tremendous insight into the where, when and how of selling your business to achieve the results you desire. His extensive experience and expertise as a business broker can be instrumental in giving you the edge you need to accomplish your objectives. At the same time, his input can save you hours of personal time and effort to succeed.