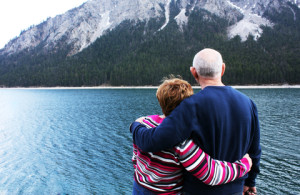 Human Involvement in the Business Sale
In January 2000, AOL's purchase of Time Warner resulted in the largest acquisition in U.S. history, dwarfing all previous records with its $164 billion price tag. A definite win for the agent who brokered this deal.
During my 40 years in the Mergers & Acquisitions business, the best business sale I ever made had nothing to do with the size of the deal, or the amount of money I made in the sale.  In fact, my best deal involved a much more human element.
Several years ago a client of mine received news that he had been diagnosed as terminally ill just as he was getting ready to sell his company. Further complicating the sale was the fact that the seller was no longer able to serve as the CEO of his privately owned, closely held company. Once word got out that the seller would never be getting out of the hospital, the potentially damaging information quickly spread to his competitors and customers.
Naturally, staff became anxious not knowing whether they would keep their jobs, and no one had been trained to do the seller's job. As a result, the business suddenly hit a downward spiral.  Time was of the essence in finding a buyer who would not be intimated by the fact that the seller would not be available to guide him or her in the transition.
The situation at the seller's business hit such a low point it appeared as though the business would fold at any moment.  Though the company had an excellent reputation and many customers, with the founder no longer there, closing the sale was one of the most challenging experiences of my professional career.
In the end, not only was I successful in finding an enthusiastic buyer for the business sale, but one that was also an excellent fit for the company.  By working with the seller's estate attorney, my buyer and his support group, I was able to get everyone headed toward a fairly quick closing. During the closing itself, I received praise from the seller's spouse and staff that had worked so hard at keeping the business together during the process.
Bringing a compassionate, yet firm attitude to the table helped me keep the deal moving forward and deliver the best possible outcome for all the families involved in this difficult transition.
I made many good friends through that business sale venture and while it was numerically one of the smaller, less lucrative deals that I have overseen in my brokerage career, in the grand scheme of things, the experience was by far the most rewarding, and one that I will always remember.