The following is a checklist for hiring the best business broker for you and your business: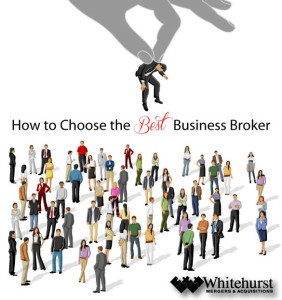 Make sure the business broker utilizes tax returns, not financial statements, when reconstructing the cash flow for the past three years. This is the only method to determine the true cash flow of the company. Many deals do not close because of poor evaluation techniques employed by the broker.

Ask the business broker to show you the marketing package he used in selling one of his previous transactions.

The marketing package should be a professionally assembled document that presents a logical portrayal of the company being sold.  Many marketing packages do not do a good job of explaining the business, both from a financial as well as an operational standpoint.  A properly prepared package will give the buyer confidence in the company being presented and can be a great aid in the transaction.
Obtain the list of companies the broker has closed and the sale price for each. The broker should have experience in selling companies similar in size to yours.  If a broker has closed only small deals and your transaction is a multimillion dollar deal, the broker may not be well prepared to handle the complexities of the transaction.
Tour the location where the business broker offices. This will be the setting for many of the meetings between the parties and needs to portray a professional atmosphere.
Arrange to meet the broker's support staff. Brokers frequently are working on more than one deal simultaneously and are not always readily available. Having access to the broker's assistant can be vital to keeping the deal moving forward.
How many years experience does the business broker have? What qualifications does he bring to the table? Feeling confident in the expertise of your broker is an important step in the selling process.
Each business is unique, but these are the steps that I suggest to every prospective seller because selling a company is perhaps the most important step in your business ownership tenure. Therefore, it is important that you hire the right business broker to represent you.