How much is my business worth?
Valuating a business, even a smaller business, can be a complicated task. What about valuating a business in this current economic climate?  Since 2008, a significant downturn in the economy has added some new complexity to valuating a company.
The Role History Plays in a Business Valuation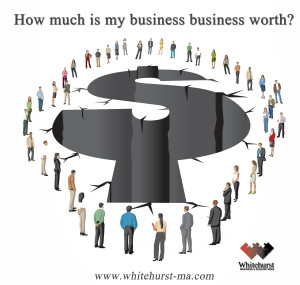 Consider that an important tool in the evaluation of a business is history. How a company's history of sales, expenses, client turnover, and net profits (among other things) can be used to predict future performance.
In 2009 many companies saw a significant decline in income. To add to the problem, many were also slow to react to this negative shift in terms of cutting expenses, believing perhaps it was a short term down turn. This sharp, quick, drop in income combined with a slow reduction in expense, could leave a toxic stain if the company is improperly valuated.
In looking back on a five-year or more history, you could possibly see a very robust 2008, followed by a disastrous 2009. What the history shows in 2010 thru today may give a better indication of future performance.
A company doesn't operate in a vacuum. As 2009 taught us, a business can be harshly affected by conditions totally out of its own control. An excellent business valuation company will take all of these considerations into account.
It is not merely placing some sort of magic template on the company and creating a number. It takes years of experience, in a variety of economic situations to accurately and fairly, valuate a business.
It is why selecting a business valuation service company that has experience in these economic ups and downs is critical.
Read our other articles that discuss this topic:
Helpful Links
We've included some links that may help you if you are considering selling your business:
Looking for more immediate assistance? Contact us for your absolutely free business valuation consultation.