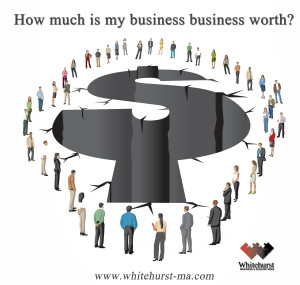 How much is my business worth?
Building a successful business can be an exciting time for many individuals and their families. While it can be rewarding to manage a business, some people may want to move on to different things. When selling a business, it's important to understand how shifting market conditions can impact the value of a business. The following guide provides simple tips and tricks on determining the value of a business.
It can be difficult to determine the value of a privately held company. While a public company has stock that show the total value of a business,it can be more difficult to calculate the value of a business that is owned privately.In many cases, the best way to determine the value of a business is based on its annual profit after accounting for its cost basis. For example, assume the ABC company earns 200,000 dollars a year after all costs, including payroll. A company experiencing average returns in the United States would be worth four million dollars based on the below information.
Most businesses in the United States earn an annual return that is three to five percent of the value of a company. While this can provide a rough valuation of a company, it's important to look at how other factors impact a price. There are several potential ways to evaluate a company.
While real estate and equipment should be added into the total cost of a company, it's also important to include intangible goods like the value of current employees and the value of branding. Based on these variables, it should be possible to calculate the rough value of a company.
It's also a good idea to research other companies from a nearby region that operate in a similar niche. There are many websites that help business owners sell their companies. When researching these websites, it's important to understand that one's company may be undervalued or overvalued based on intangible factors. For example, a long-established business with a solid customer base will be worth more than a new business with a limited number of clients.
It's essential to have an idea of the value of a company before entering any negotiation. In addition, it's a good idea to avoid putting a price on the table. By forcing a potential buyer to state his or her price, one can put himself or herself in a better negotiating experience.
Selling a business can be a rewarding experience for many people. However, it's essential to do proper research before making any significant decisions.
Looking for more immediate assistance? Contact us for your absolutely free business valuation consultation.